Find the answers to some of our most frequently asked questions below
COVID-19 (Coronavirus) information

Find out how we've got your back during the pandemic
Is it safe to shop from your site?
There is nothing more important to us than the health and safety of everyone in The Aura Bracelets community - our customers & our team.
We are operating in line with advice from the World Health Organisation and local authorities.
We constantly make sure that all appropriate health and hygiene standards are adhered to.
This is our top priority and we will be closely monitoring this situation for any updates to maintain appropriate policies.
What about the delivery of my purchase?
All deliveries are running on-time and are not expected to be delayed.
We are taking all precautionary measures necessary to ensure the safety of our customers.
Gloves and masks are being worn by all staff when packing bracelets.
DHL/UPS/Royal Mail shipping partners
We are monitoring the situation and will continue to work very closely with our shipping partners ensuring all appropriate health and hygiene standards are adhered to.
Shipping is FREE worldwide during the whole of December! :)
We are also offering massively subsidised worldwide EXPRESS shipping to avoid waiting times during the festive period.
When will my order be shipped?
All orders are shipped daily Monday-Friday.
When can I expect my order?
All orders are shipped within 24 hours of your purchase.
Due to the ongoing coronavirus pandemic, there are slight delays to all postal services. However we only use "priority tracked" mail, so can you expect your order in:
UK:
1-3 days
Europe:
4-7 days
Rest Of The World:
8-14 days
What materials are the bracelets made from?
Each Bracelet is made up of semi-precious "grade A" Gemstone Beads (Please see individual bracelet descriptions).
N.B. Natural gemstones vary in colour and design. Our product photos are used as indicators, so please note that the actual product may appear lighter or darker than shown.
Will the bracelets fit my wrist?
Do you have a male & female range?

Our bracelets are 100% unisex.
We firmly believe that every human being should feel comfortable wearing whatever they like, without being judged or labelled.
How do I put on my bracelet? It seems too small..
Our bracelets are adjustable. Please refer to the instructions below.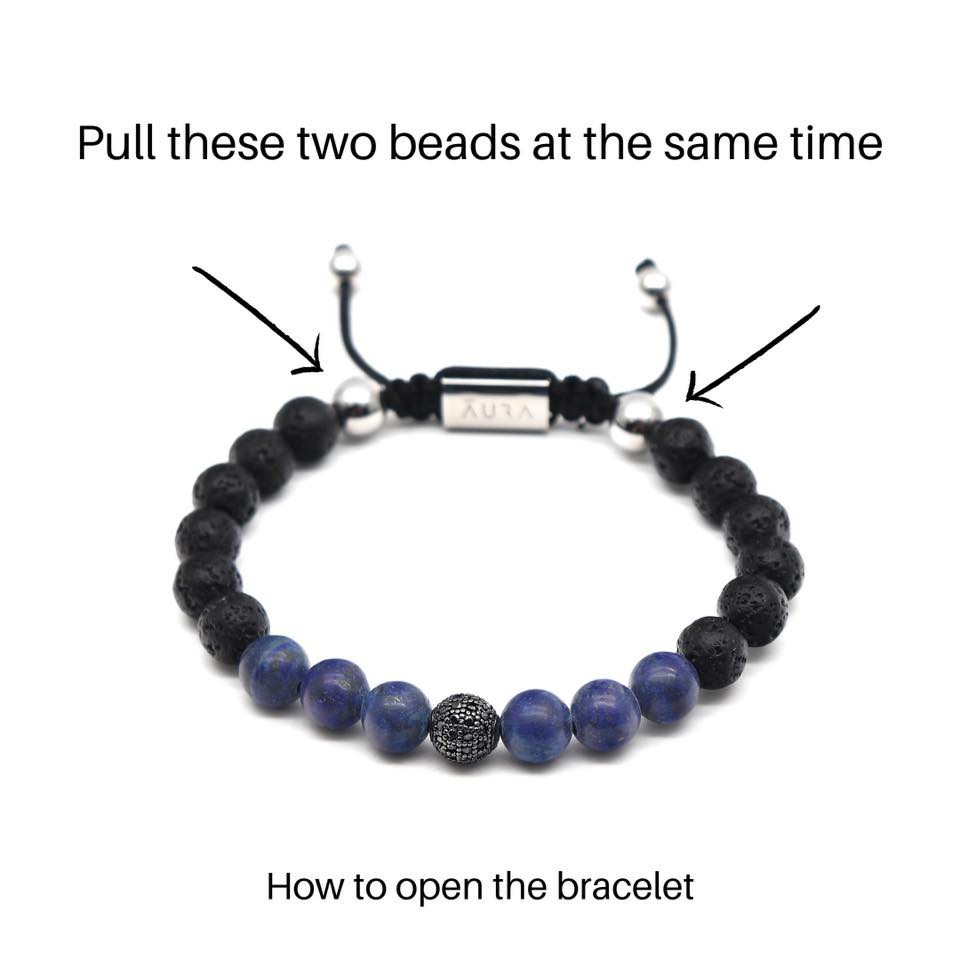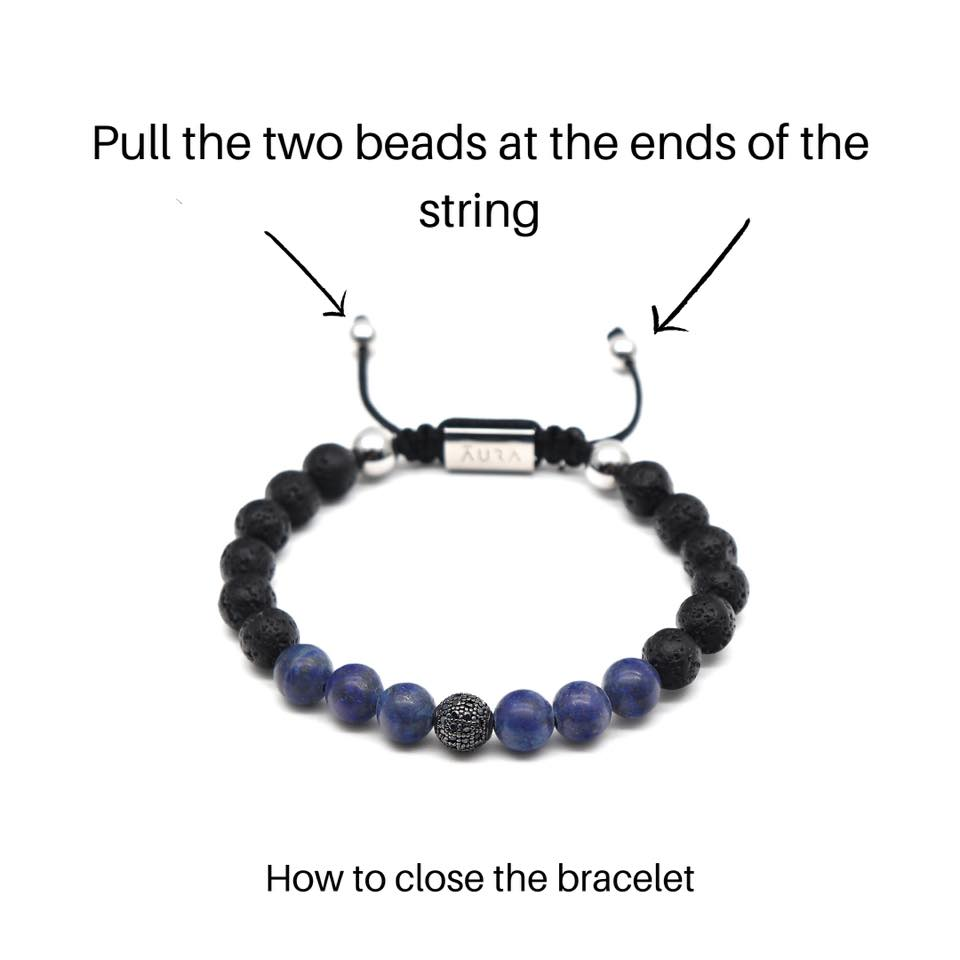 Can I return my bracelet/pendant?
We are incredibly proud of our craftsmanship and confident in the quality of our bracelets.
That's why we offer a LIFETIME Happiness guarantee on all Bracelets.
If you are unhappy with your bracelet, we will happily refund your money within 14 days.
After that, if you have a problem, we will solve it. Repair it. Exchange it. Whatever it takes.
Simply reach out to our wonderful customer happiness team here, and they'll take care of everything for you.
Pendants are not covered by the happiness guarantee.
As our Comfort Luxe hoodies are hot off the press, and printed after you place your order, we cannot accept returns or exchanges.
Please ensure you carefully check the size guide on the product page before making a purchase.
STILL HAVE ANY QUESTIONS?